The island of Lobos, considered a Natural Park of the Canary Islands since 1982 and situated only 2km away from the north of Fuerteventura, is one of the most admired treasures of Fuerteventura (in addition to its paradisiacal beaches). But today we want to talk especially about this small island that never ceases to surprise all its visitors and which is one of the peculiarities that makes the trip to the island of Fuerteventura a unique and unforgettable experience.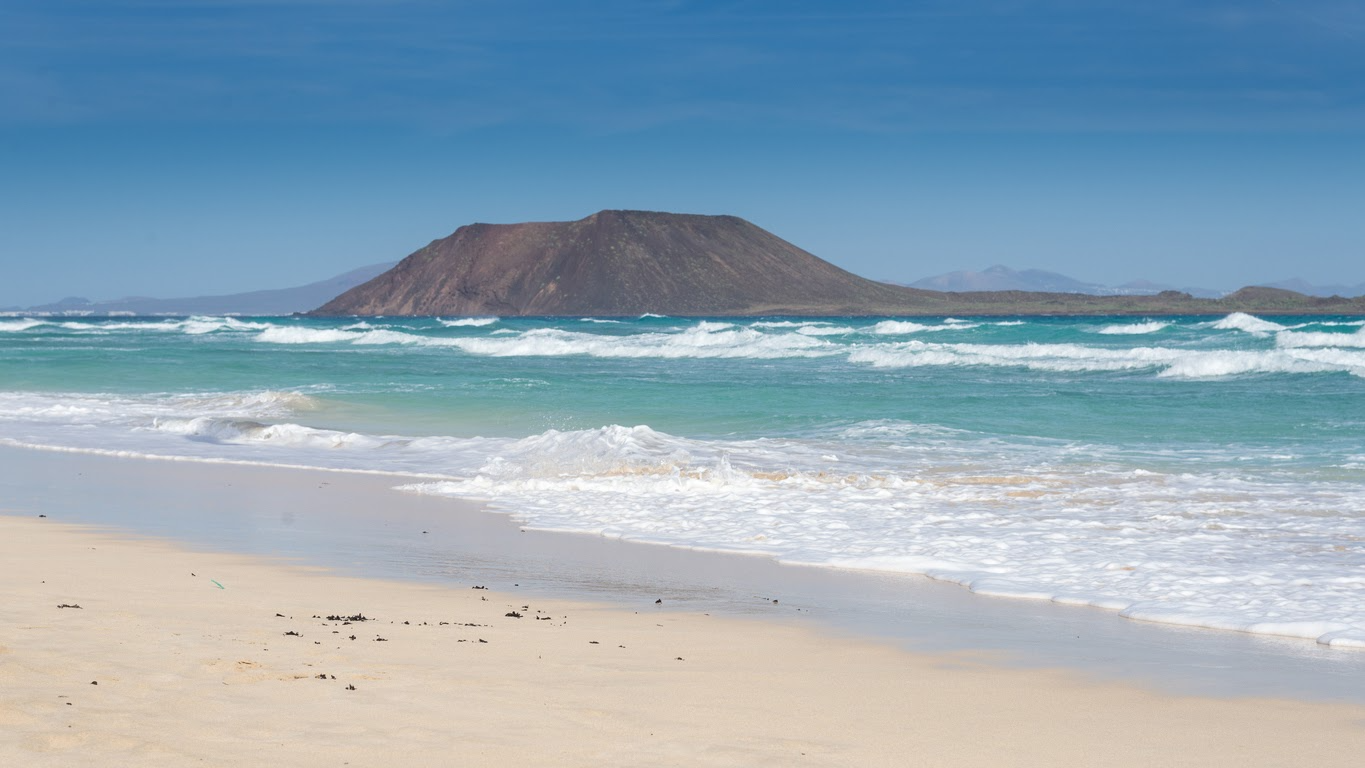 It receives this peculiar name because of the presence of sea lions in the waters around it some years ago. And although these animals are no longer seen along its coasts, it is still a beautiful place to admire for all those who decide to venture out and visit it.
Visits to this island are organised for a maximum of 400 people per day, divided into two shifts of 200 people with a duration of 4 hours in the morning and 4 hours in the afternoon. Although it may not seem like much, the small size of the island means that you can walk all the way around the island in just 2 hours and 30 minutes, leaving you the rest of the time to relax and enjoy your stay.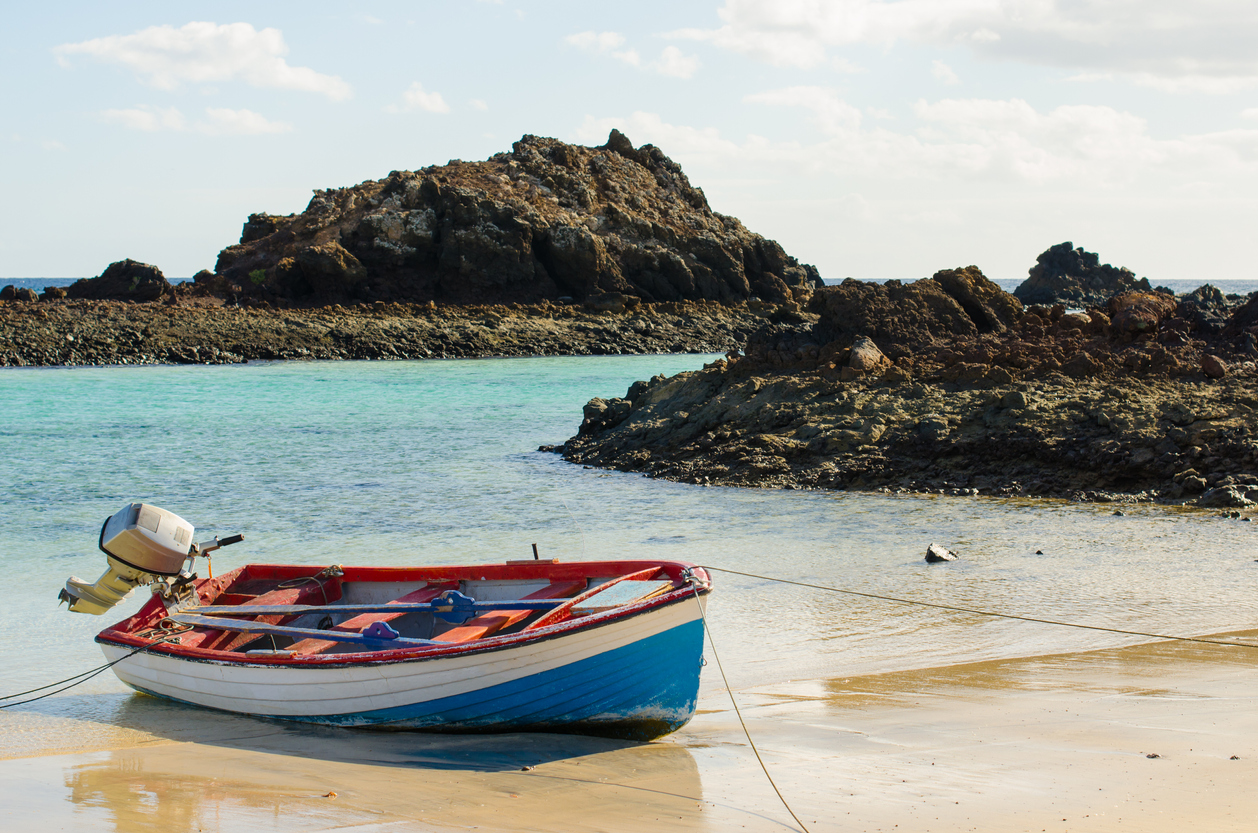 The journey to the island of Lobos from Fuerteventura can be made from the port of Corralejo by Ferry or Watertaxi, with the Ferry option being a little cheaper and taking approximately 15 – 20 minutes.
If your departure point is Lanzarote the options change a little, you have two options:
Take a boat to Fuerteventura from where you can then take the Ferry or Watertaxi mentioned above.
Take a boat trip directly to Fuerteventura, spotting the dolphins and other marine animals that inhabit the waters of this natural habitat.
Generally, the price of the Ferry or Watertaxi ticket is around 15€ for adults and 7,50€ for children between 4 and 11 years old. In the case of Canarian residents, the price for adults is 12€, and for children between 4 and 11 years old it is 6€. Not bad for a pleasant day out in this characteristic archipelago, don't you think?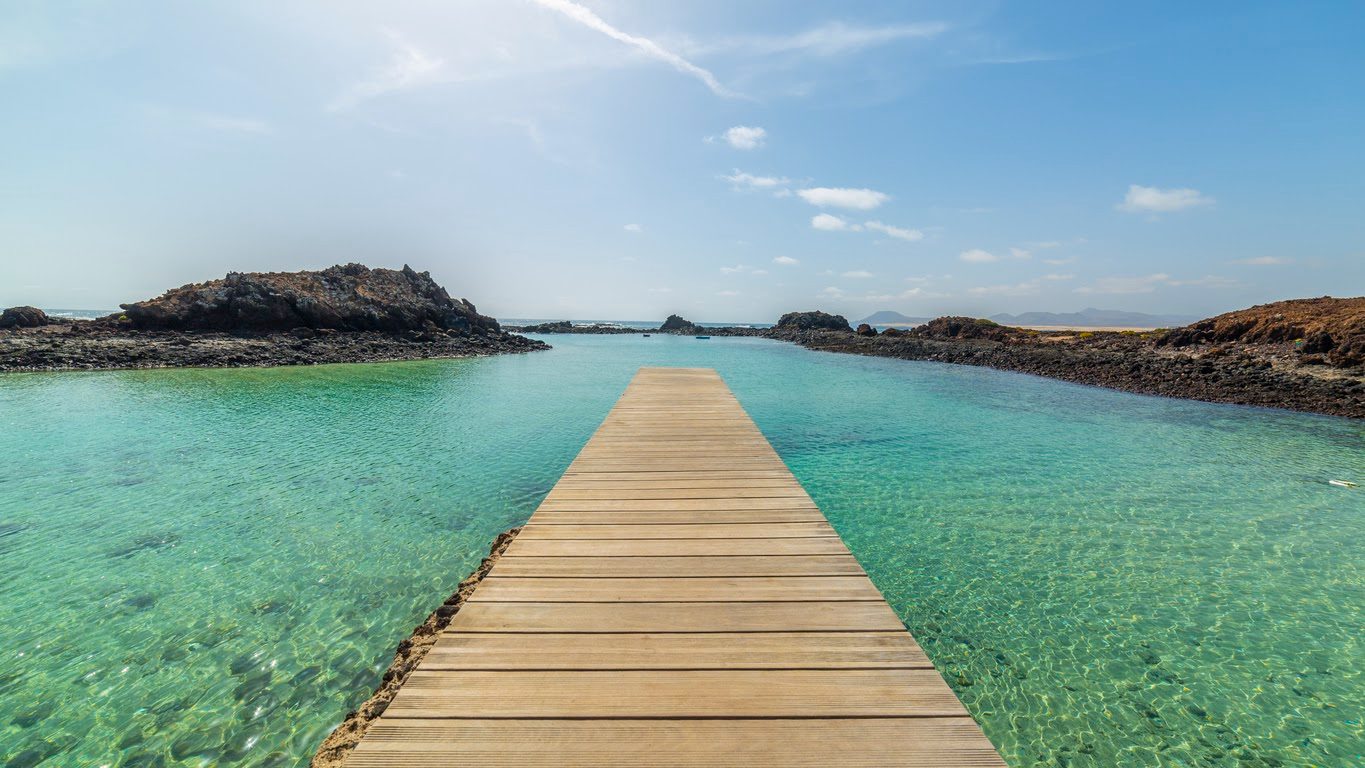 One thing you should bear in mind when organising your visit to the island is that you will need a permit to access the island, which you will have to apply for at least 5 days in advance. It's free, and you can arrange it on your own from the Fuerteventura Island Council's website, or, in some cases, from the Ferry and Watertaxi companies who have the added bonus of helping you to arrange it.
What about you? Have you ever seen this small Canary archipelago? If not, make a note of it as one of the excursions you will have to do on your next holiday in one of these two Canary Islands.