Haven't you gone to paradise yet?
No less than half an hour from the north of Lanzarote is the island of La Graciosa, the eighth Canary Island that is part of the Natural Park of the Chinijo Archipelago, where there is no asphalt or road and you can enjoy the maximum tranquillity.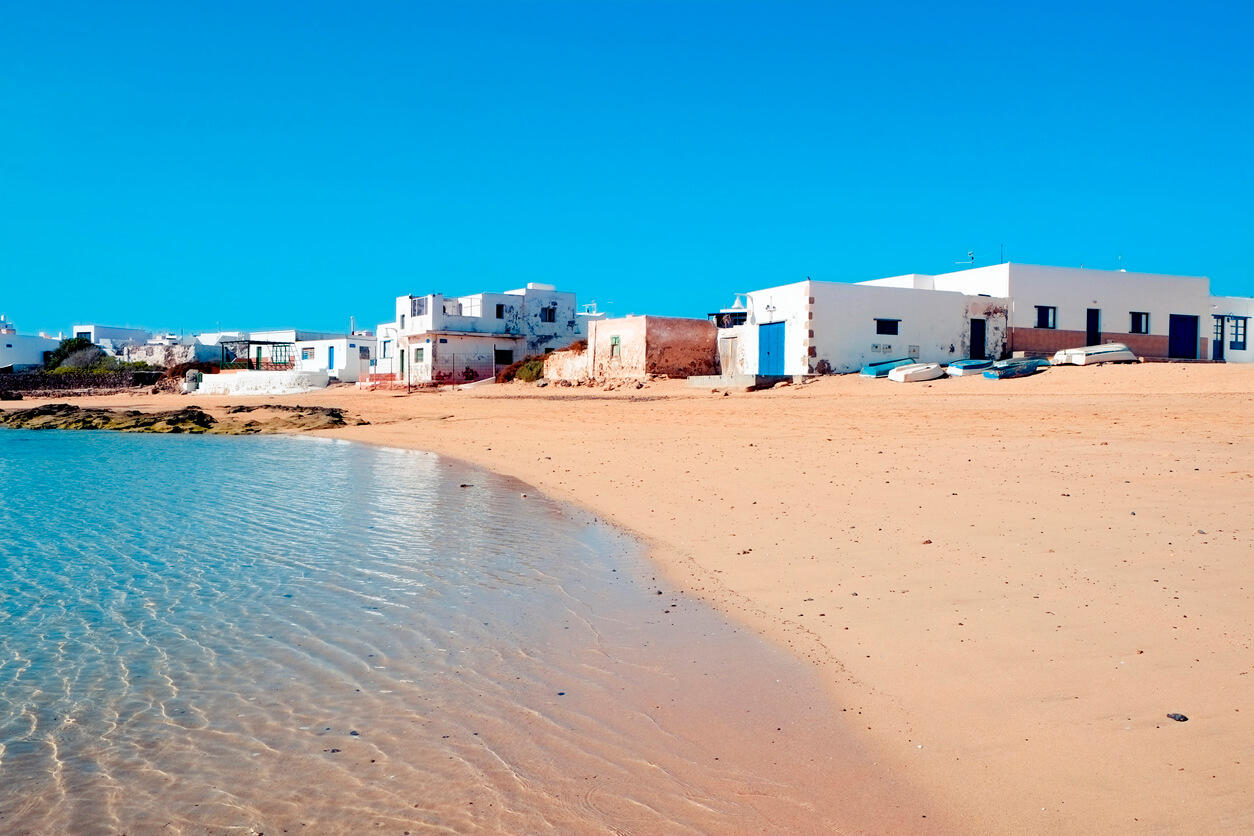 It currently has 700 inhabitants and 29 kilometres of golden sand which can be reached by boat from the port of Órzola, just 45 minutes from the hotel R2 Bahía Kontiki in Lanzarote, for approximately €20 roundtrip. You can also take your car to the port and leave it parked there if you need it, although it is advisable to book the trip in advance, especially during the high season.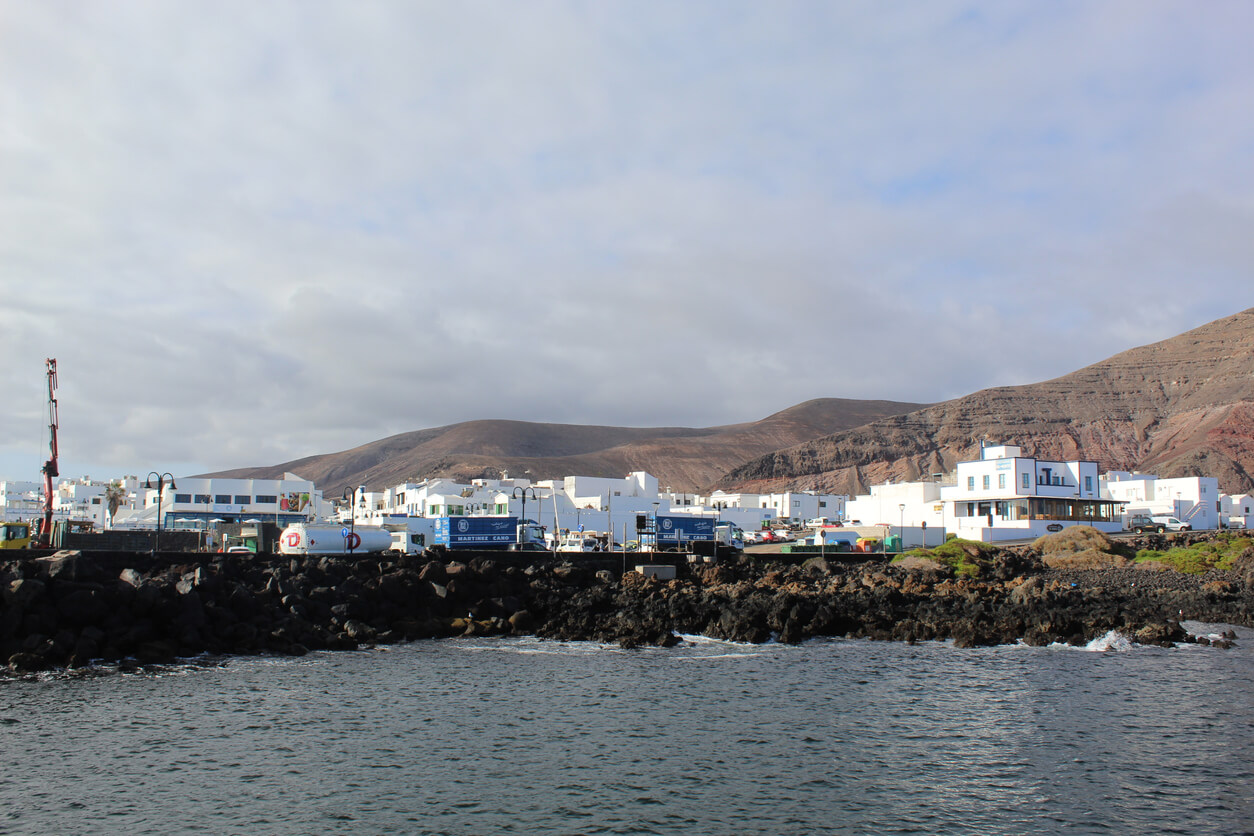 What can you do on the island of La Graciosa?
Undoubtedly, one of the attractions of this unknown island are its beaches, with crystalline waters and practically unspoilt surroundings. An example of this would be Las Conchas Beach, which is 600 metres long and offers spectacular scenery that you will never forget. You can also find other beaches such as:
La Francesa Beach
La Cocina Beach
Amber Beach
La Laja Beach
El Salado Beach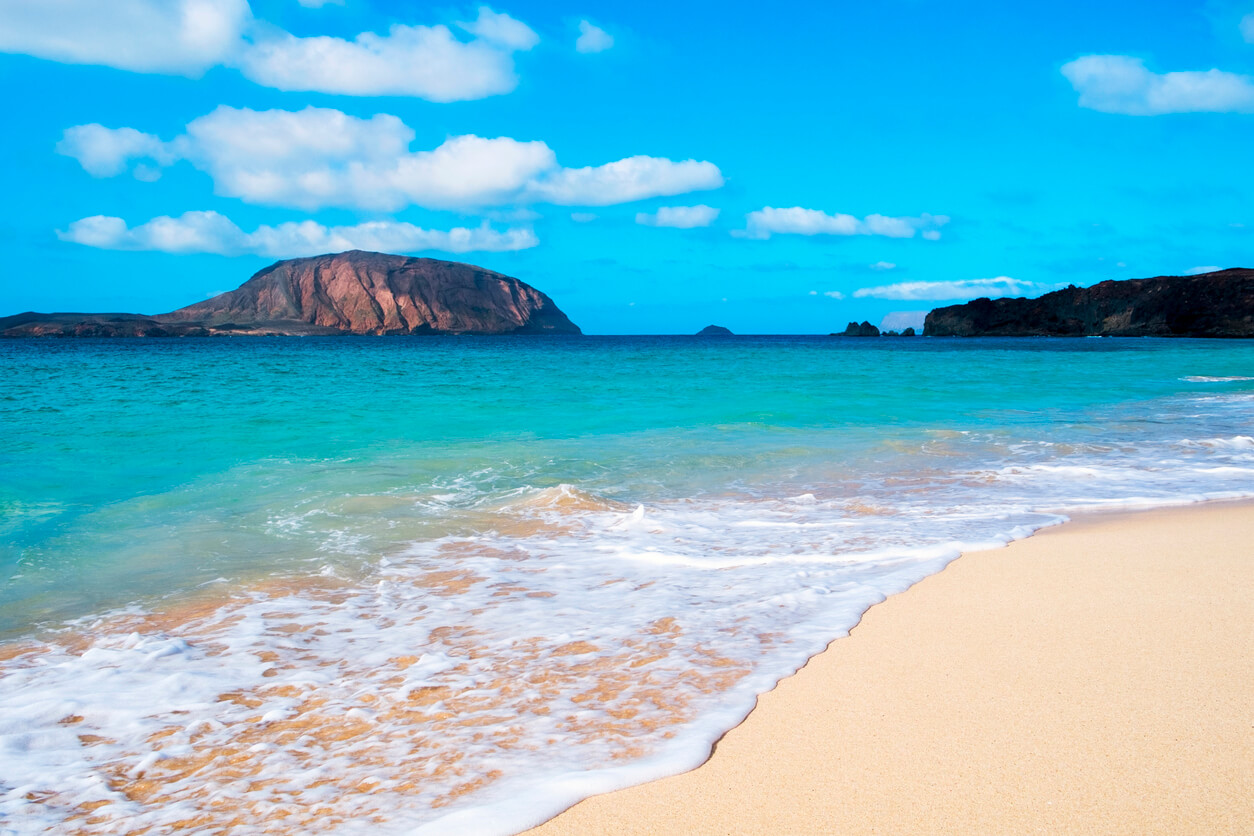 But we can not only enjoy beaches, you can also explore the island of La Graciosa on foot, by bicycle or rent a 4×4 and make the most of every minute of the day. And if you are more into adventures and activities, La Graciosa is the perfect island for scuba diving, as it forms part of the largest marine reserve in Europe with 70,700 hectares where the greatest marine biodiversity in the Canary Islands is concentrated. Hiking is another of the activities that can be done, such as a 4-kilometre route to see the Montaña Amarilla volcano first hand.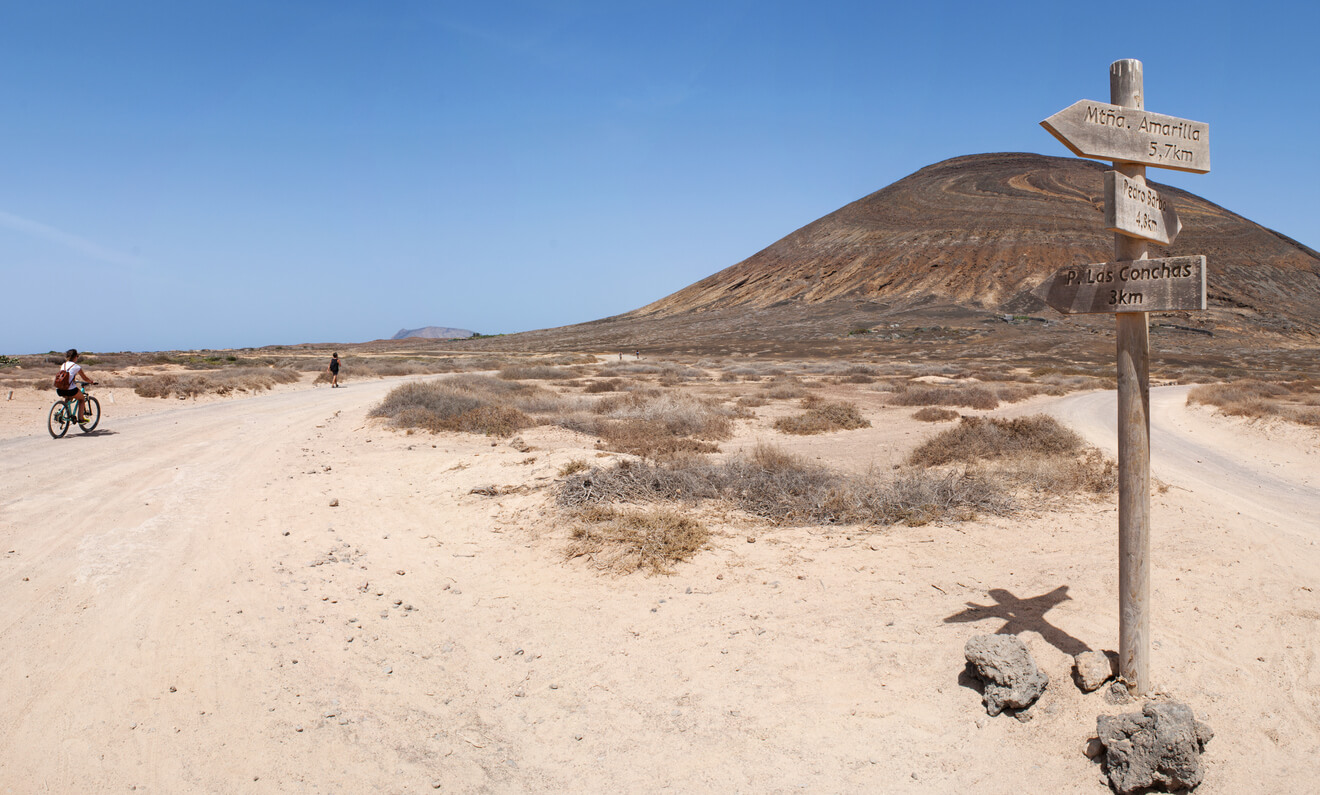 There is also the possibility of taking a boat trip around the island and discovering magical corners that you would not be able to reach on foot.
Do you plan to try the island's gastronomy?
On the island of La Graciosa, specifically in Caleta de Sebo, as it is the only area with restaurants, you can enjoy the island's star product, fresh fish accompanied by some papas arrugadas con mojo and a good Canarian wine.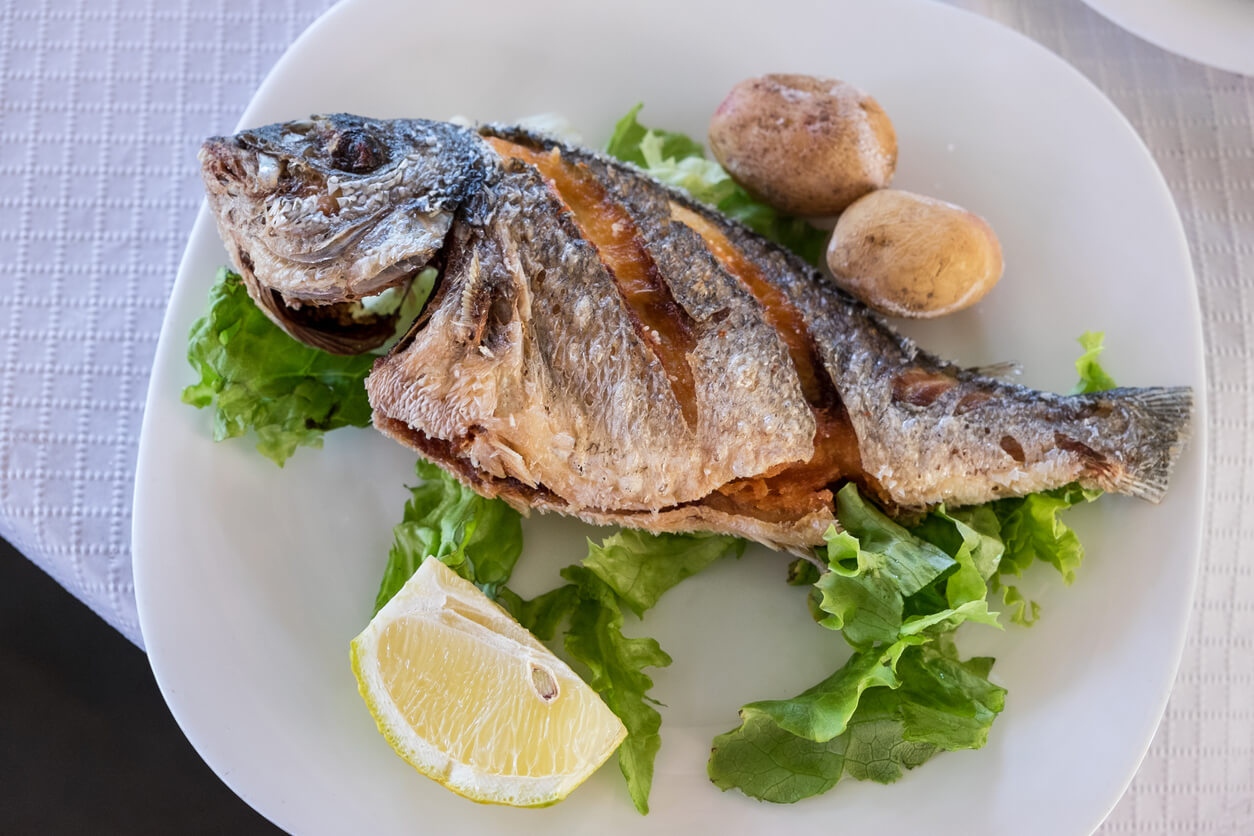 Where to sleep on the island of La Graciosa?
On the beautiful promenade of Puerto del Carmen, in Lanzarote, awaits you R2 Bahía Kontiki Beach Apartments ****, a place with a sea theme, which will make your holidays the best days to enjoy.
We are waiting for you!