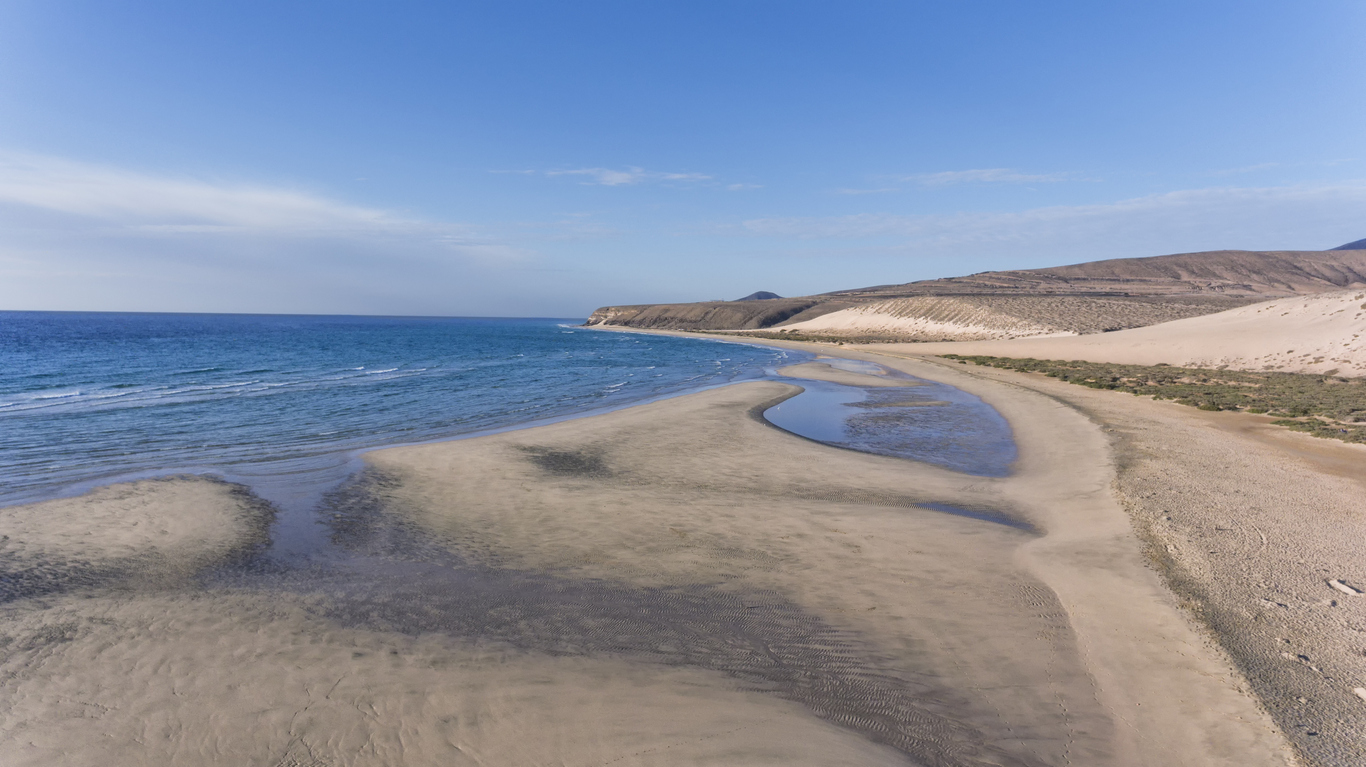 If you are a daring, curious and adventurous person, it is quite likely that a sport like surfing will catch your attention. The sea breeze, the Canarian climate and the tropical landscapes form a perfect cocktail for you to enjoy this activity like no other. From R2 Hotels we propose you to discover the beaches of Lanzarote and Fuerteventura on a surfboard. A unique and unforgettable experience for beginners, amateurs and professionals. That's why we want to tell you about three perfect beaches for surfing on the two easternmost islands of the archipelago.
The favourite of many surf academies. The reason? Its tranquillity and its waves. It is a beach of fine white sand, but with the special quality of being windy. This area located between Majanicho and the Faro del Tostón lighthouse can be reached by taking the North Shore road, a coastal area with fantastic views that can be reached by car or public transport.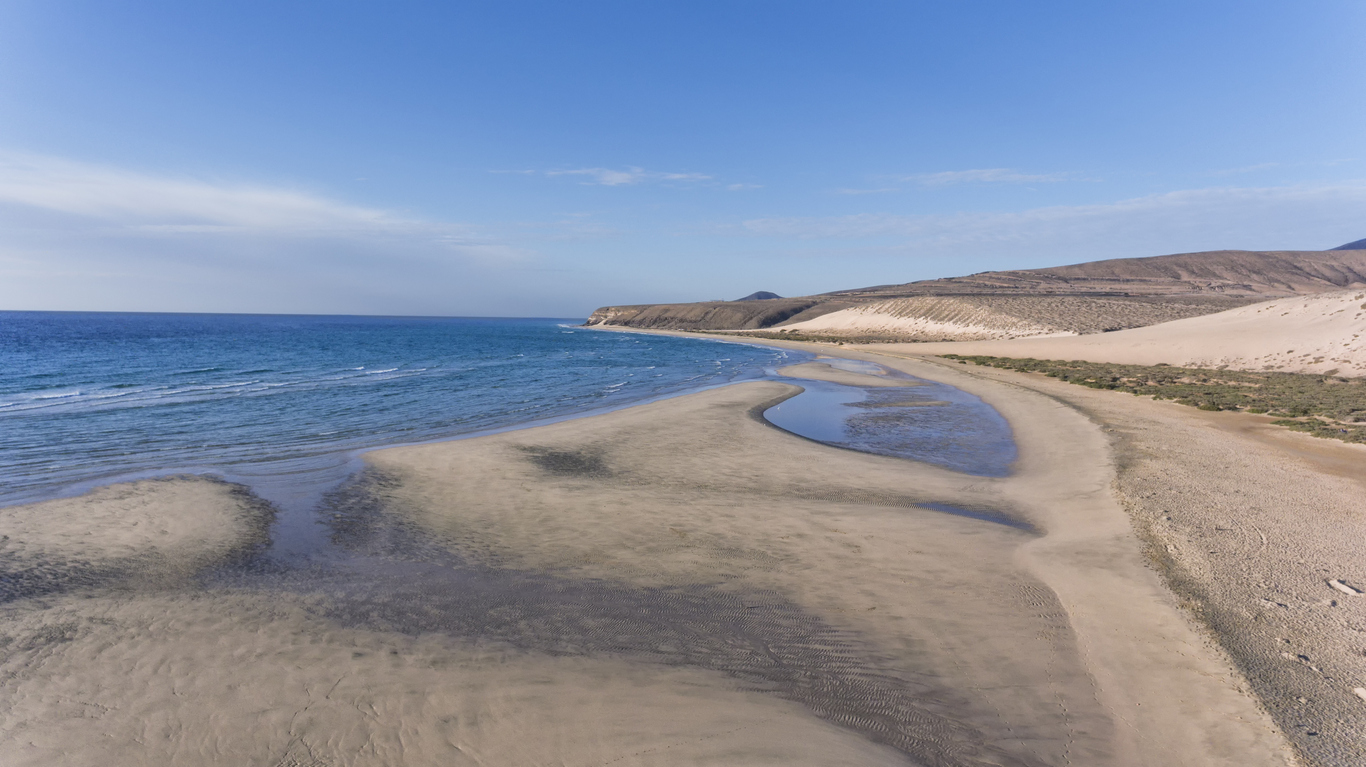 Also perfect for surfing, this beach stands out for having several areas. Some of them are aimed at beginners. Apart from having a sandy bottom, the entrance to the water is very easy, which makes it a very safe area. It is located in a tourist area. Therefore, it has several services around. From schools to equipment rental shops. To get to Flag Beach you have to take the FV-2 and FV-1 roads towards Corralejo. We recommend parking next to the dunes.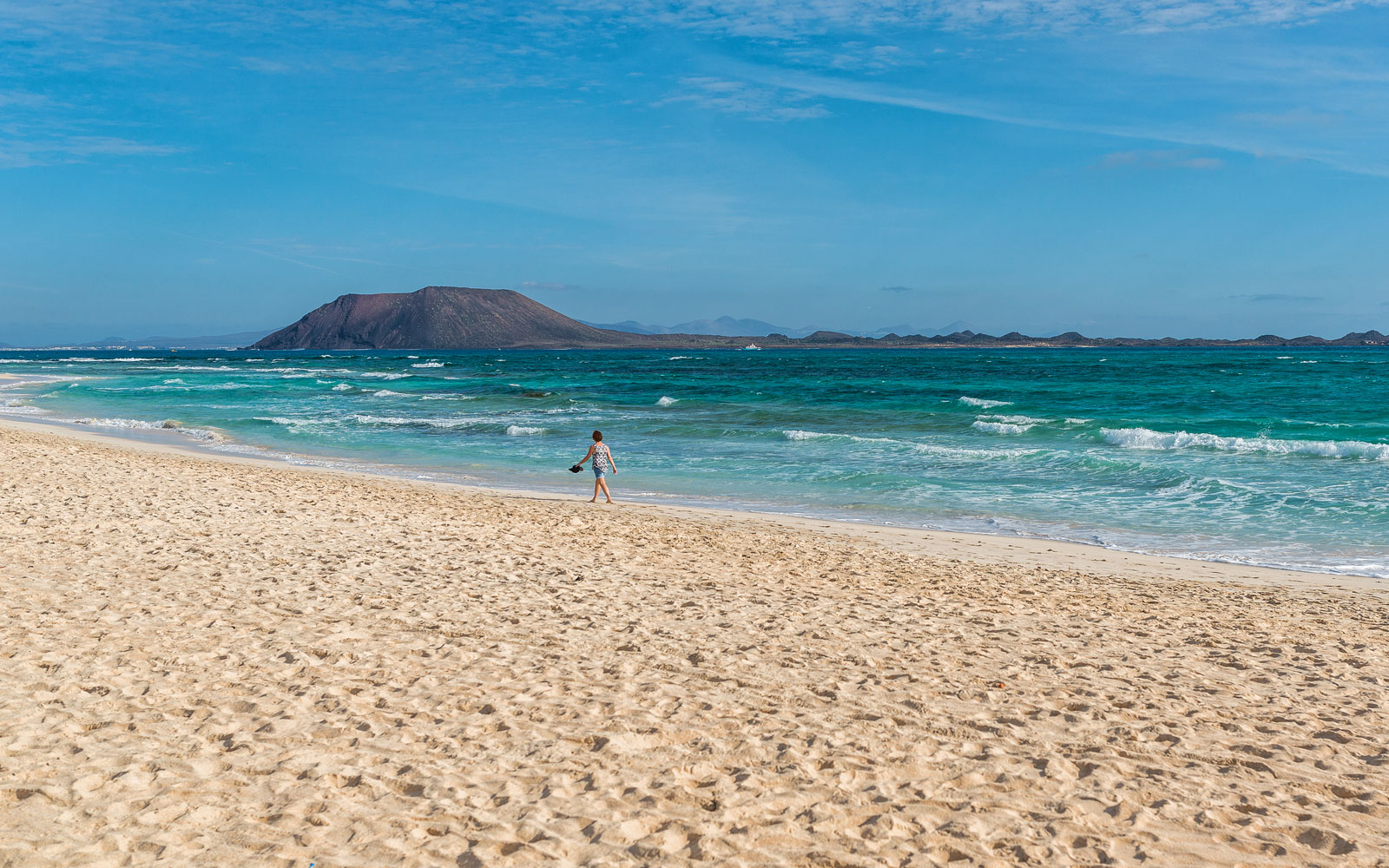 This majestic beach, six kilometres long, is sheltered by a mountainous cliff where the highest point on the island, Peñas del Chache, is located. The trade winds in the area make it a perfect place for surfing. It can be reached through the village of Caleta Famara, where you can find parking without any problem. 
Fun and exciting, that's how many people describe surfing. A sport that can be practised in Lanzarote and Fuerteventura in the best possible conditions. Do you dare?