18 Jul

Bienvenido BK EN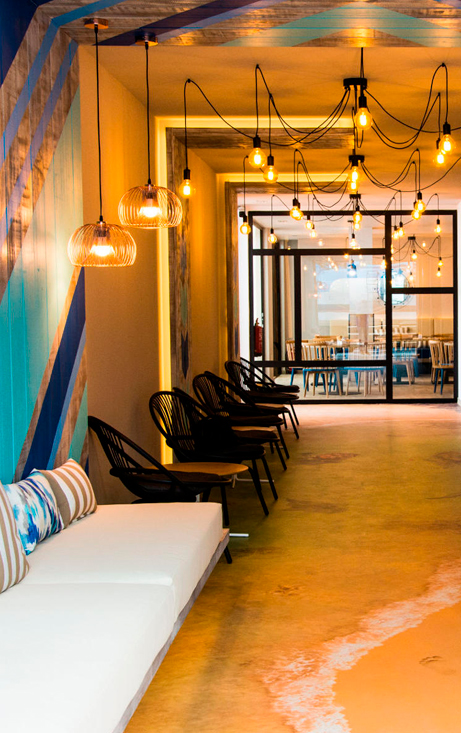 In the volcanic Lanzarote and on the beautiful promenade of Puerto del Carmen you can expect to find R2 BAHÍA KONTIKI BEACH APARTHOTEL, a place with a theme set in the sea that surprises both couples and children. The modern decorative style inspired by the foam of the waves and the vivid colours of the underwater landscapes make it, in addition to being an indisputable family option, an idyllic destination for a romantic getaway aboard a cabin.
Our 4 stars offers 108 apartments with exclusive quality services and premium services (with charge) for a luxurious experience.
Our proximity to Avenida de las Playas, the commercial and leisure area of excellence in the municipality, and the best beaches of Lanzarote, makes our aparthotel a strategic location to discover the island and relax spending a few days by the sea.
Find in R2 BAHÍA KONTIKI BEACH APARTHOTEL a place where every detail evokes the sea and the beauty of the beaches of Lanzarote and in which to live the greatest of adventures.
DISTANCES TO PLACES OF INTEREST:
Arrecife Airport: 10 km
Grande Beach: — m
Bus: 200 m
RESERVE