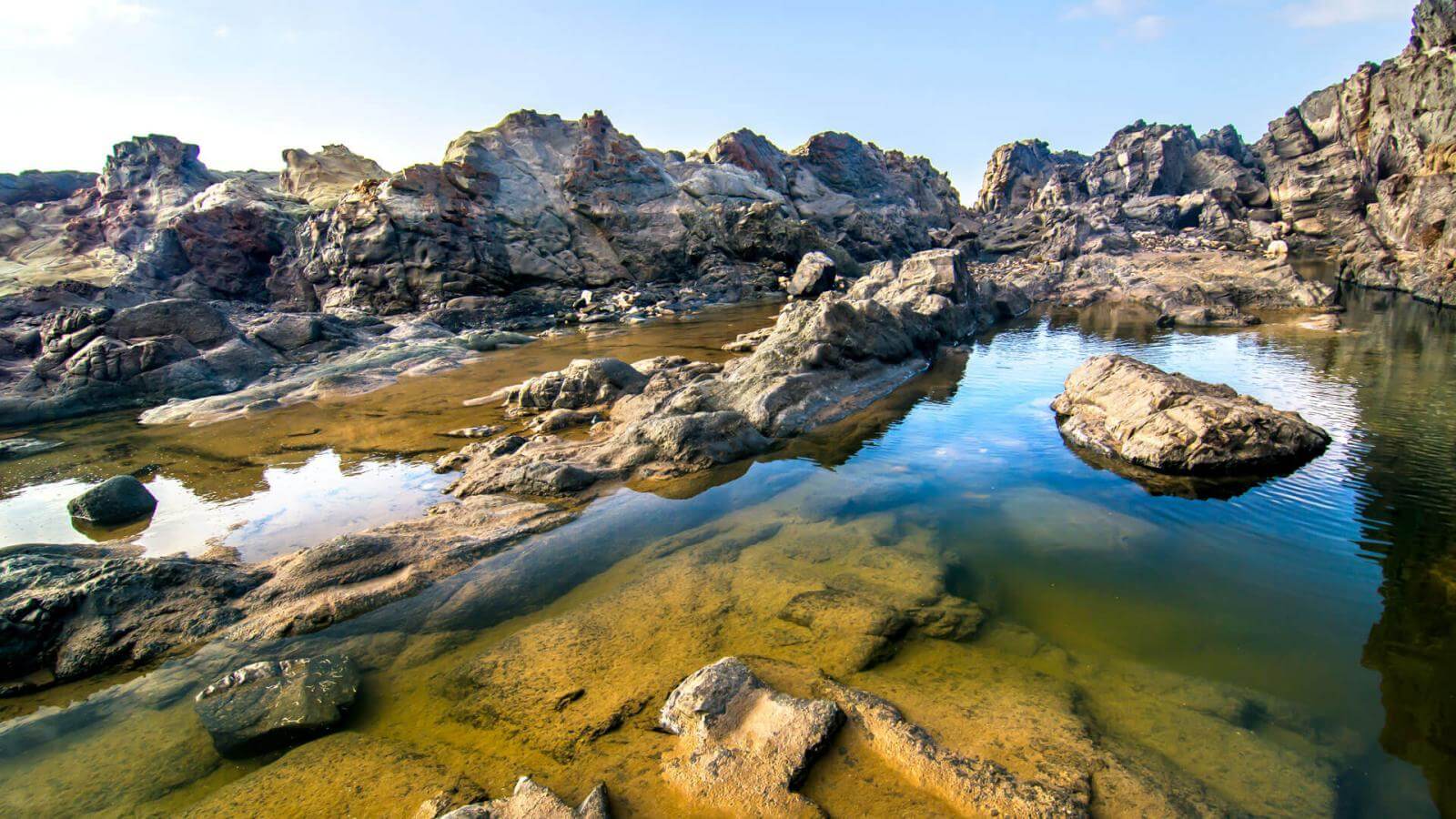 The Canary Islands are endowed with corners of exceptional beauty. The volcanic nature of the islands with their coasts shaped by the sea and the wind, have created spaces that tourists associate with paradise. And they are not wrong to do so. That is why we, from R2 Hotels, want to tell you about three natural pools that are a must if you decide to spend your holidays in Fuerteventura.
Aguas Verdes, relaxation, and disconnection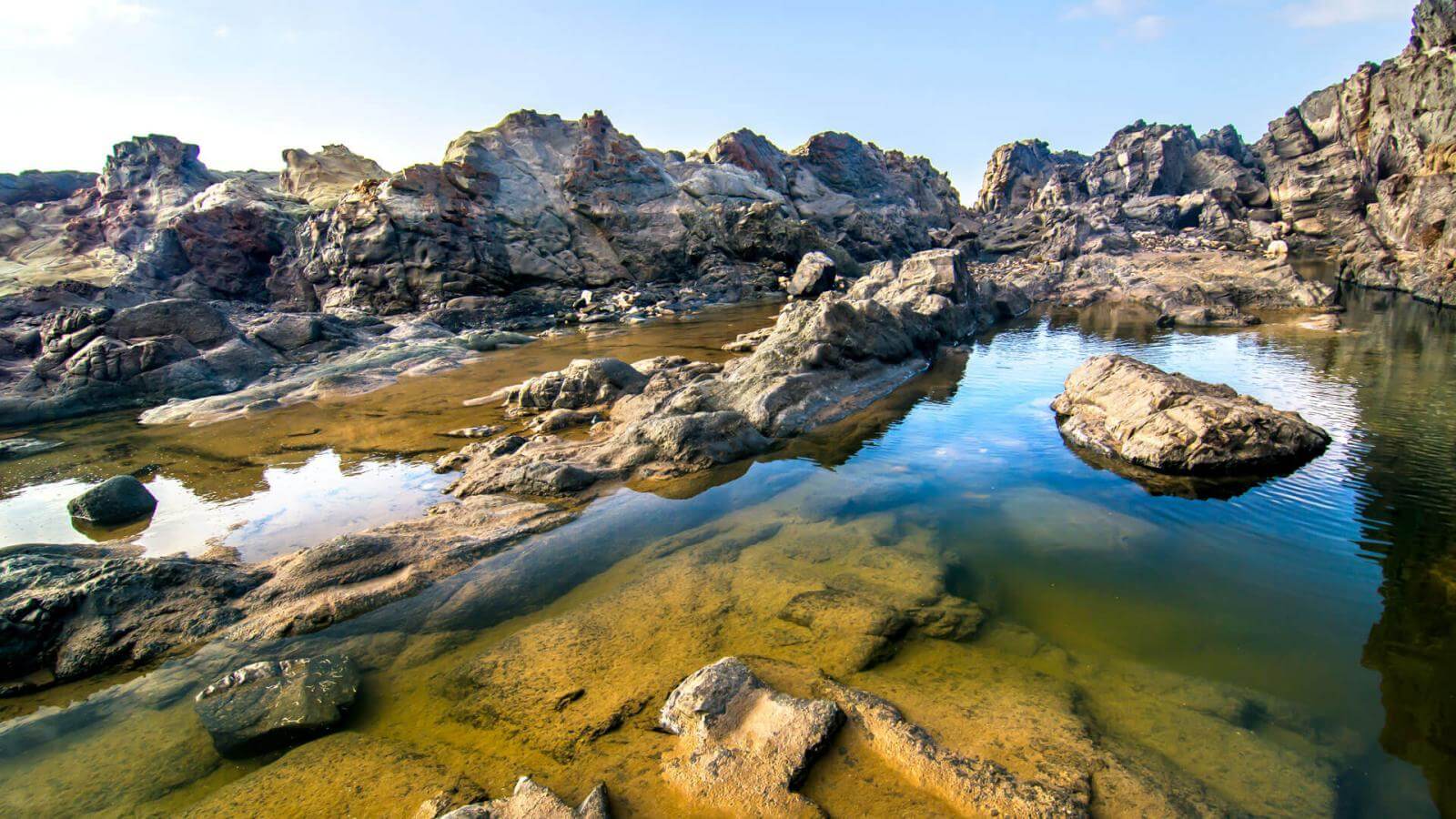 Many describe this natural pool of Fuerteventura's west coast as the perfect balance between peace and tranquillity. It is a privilege to be able to float on the water, being aware that behind the rocks, lies the immensity of the Atlantic ocean.
The perfect place for a relaxing swim in a sublime environment. Crystal clear water, a clean sea, and the volcanic nature characteristic of the islands. Access to this pool is quite easy from the village of Llanos de Concepción, more specifically, from the beach of El Valle. Even so, we recommend the use of appropriate footwear for greater safety.
The tranquillity of the fishing village Ajuy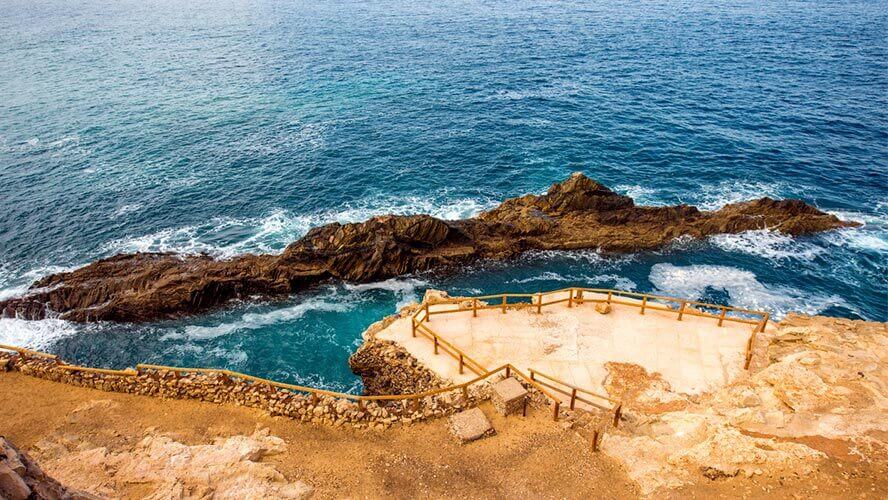 If you are looking for plans away from the main tourist centres, Ajuy is the perfect place. It is mainly known for its caves. However, this small town on the west side of the island is also known for its beach and its pools, where it has never been easier to banish stress and forget about routine.
These pools are one of the best kept secrets of the town; small natural pools of crystal clear waters located at the foot of the cliff. It is difficult to access the pools, but the journey to them is well worth it. It is important to bathe at low tide, as bathing can otherwise be dangerous.
Caleta Fuste, popular and centrally located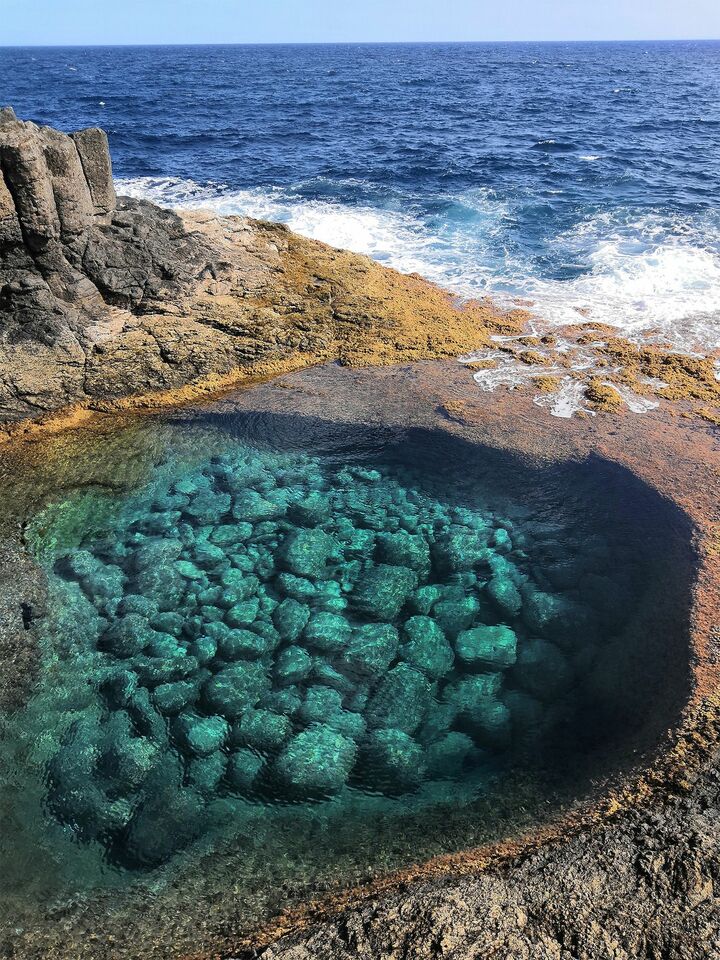 In the municipality of Antigua, near Puerto del Rosario, is the town of Caleta de Fuste. The central point of the island, a few kilometres from Costa Calma, where you can find several of our hotels. Here, tourists can do various types of activities, from visiting museums such as the majorero cheese museum or the salt mines of El Carmen to beaches such as those of the castle or La Guirra.
If you are looking for a surprise, you can always visit the natural swimming pool, Castillo Caleta de Fuste, a space formed by nature with water coming directly from the ocean, hence its crystalline green colour, characteristic of the Canary Islands archipelago. This enclave is located between the village of Nuevo Horizonte and the northern part of the Castle area. It is easy to access and we also recommend bathing when the tide is low, otherwise it can be very dangerous.
If you are looking to relax, disconnect, and forget about routine, it is not a bad idea to swim in one of these pools and discover another small part of the island of Fuerteventura. Don't wait any longer and pack your bags.