If you are passionate about oenology and you enjoy tasting a good wine, we recommend you to visit the wine route in La Geria (Lanzarote). The combination of the volcanic landscape and its wine production (in a different way) result in an exquisite and unique experience, just like the wines you will be able to try in the wineries you will find along the route.
20 min by car from R2 Bahía Kontiki
Throughout the route you will learn about the techniques and system of grape-growing in volcanic soil, you will get to know about several types of grape, such as the volcanic Malvasía, and you will get lost in more than 2000 hectares of grape crops. Moreover, there are two different routes available to enjoy this experience.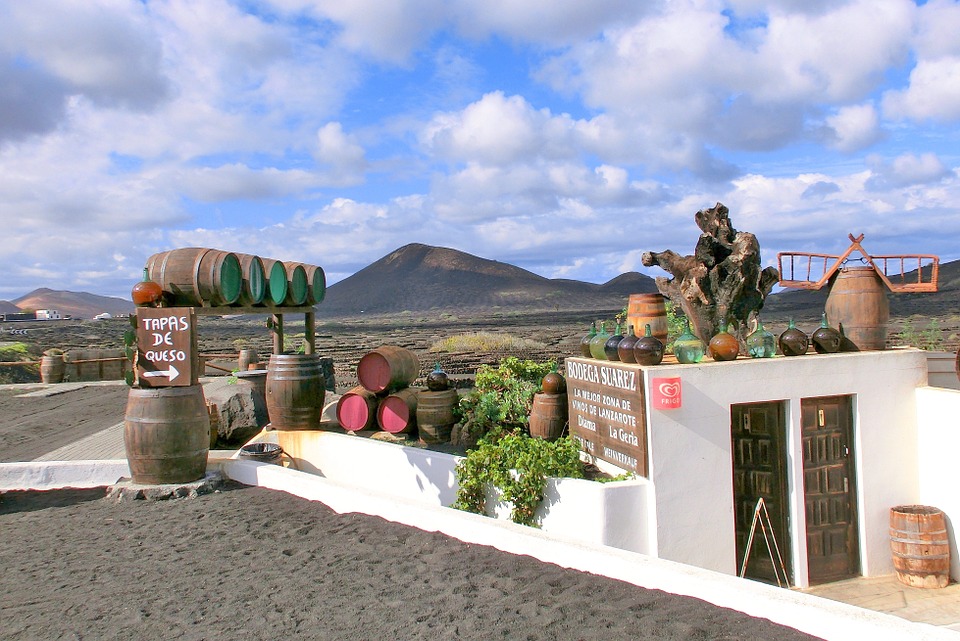 Furthermore, you will not only learn about the grape crops and fall in love with the landscapes. You will also delight the palate as you stop at some of the wineries of the route to try the exquisite wines produced in Lanzarote. Some wineries you will find along the trout are the Rubicón winery, La Geria winery, El Grifo winery… among others.
Due to all this and much more, we encourage you to make this oenological experience come true and get to know a different side of Lanzarote.